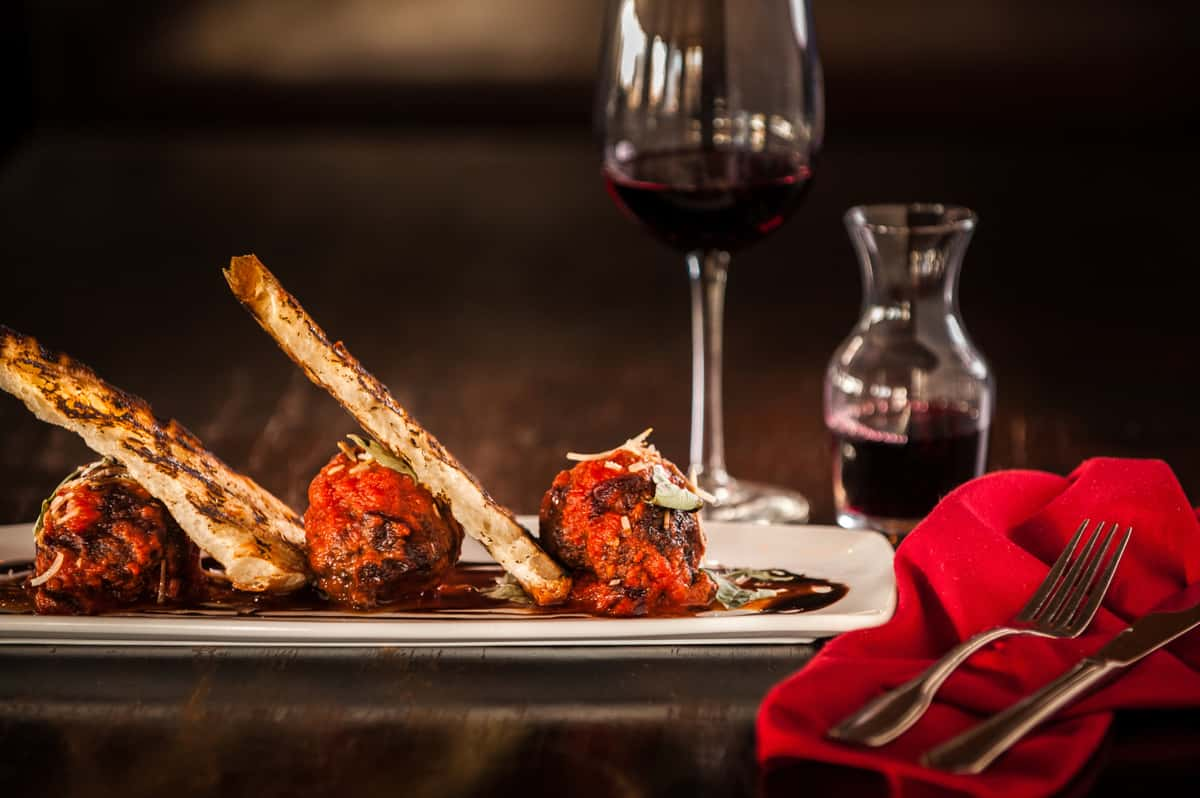 EVO IS GREAT FOR DATE NIGHT, HERE'S WHY
EVO IS GREAT FOR DATE NIGHT, HERE'S WHY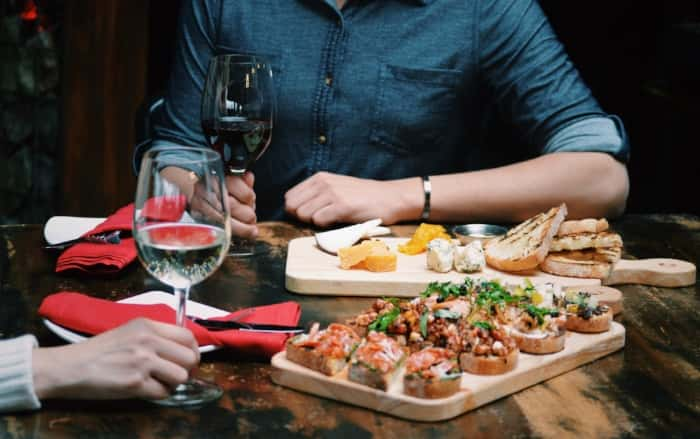 Since our inception in 2013 we've won over the hearts of many; from industry professionals and late night diners to craft cocktail lovers and Italian food aficionados. EVO strives to serve the best food in a comfy cozy setting, whatever the occasion. As Valentine's Day approaches, we've assembled a few reasons why EVO is great for date night.
Romantic Food is Our Speciality
What's considered the most romantic cuisine? The experts at Zagat conducted a poll to find out, and the results are in! According to Zagat, the most romantic cuisine is Italian. Guests can get their fill of classics like Eggplant Ragout, EVO lasagna, charcuterie, housemade pastas, fresh-baked breads and more at EVO.
Our Menu Features Sharable Bites
There are a variety of shareable options on our menu, one of which is our recently-debuted bruschetta. Each board features three different options for $15. Our signature pizzas are also a fabulous sharing option. And don't forget about dessert.
We Take Reservations
At EVO we always accept reservations. Contact us at the restaurant or book your reservation online to secure your own table.
We're Offering a Special Valentine's Day Menu
Chef Steven Fowler has crafted a special menu just for the holiday. This Valentine's Day guests can enjoy a four course meal that features EVO classics such as crispy arancini, lobster carbonara, and red velvet cake. Our Valentine's Day menu also showcases a few of our favorite wine pairings, too.
We Have an Extensive Wine List
Whether you're looking to impress your date with your own wine knowledge or seeking to try something new, our wine selection offers no shortage of options to choose from. We offer a range of wines from all over, from Spain and France to California and Oregon.
Like EVO on Facebook: EVO
Follow EVO on Instagram: @evoscottsdale